Spanish cuisine is famous the world over because it is flavoursome, healthy, traditional, creative and varied, and also because of its popular restaurants and fine dining, as demonstrated by the international recognition of its chefs. An example of how healthy it is can be seen in its famed Mediterranean diet.
Star ingredients include olive oil, tapas –a source of national pride– and the Spanish wine, the perfect accompaniment for toasting. Rioja produces the most famous Spanish wine, but you will discover other options throughout your journey around Spain.
In recent years, Spain has accumulated an impressive number of Michelin stars restaurants and has won international acclaim for its cuisine and restaurants.
Every region is different and each chef takes great pride in offering his or her own culinary interpretation. Wherever you are in the country, a lunch or dinner in an "alta cocina" restaurant is an experience for you to savour.
It would be a pleasure for us to arrange such an experience for you!
TAPAS
Tapas is a creative chefs playground.
The concept of small dishes and a chalk board as a menu, means that inventive cooks can throw caution to the wind and invent all types of tapas. We believe we arrange the best tapas restaurants with some very special ones ! With tapas, there is something for everyone and you will be amazed at the fabulous array of taste sensations.
OLIVE OIL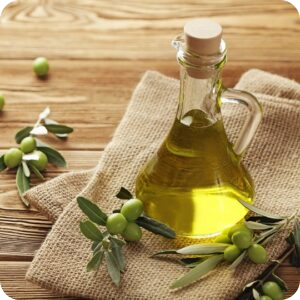 Spain is the leading producer of olive oil in the world. Even though most olives are grown in Andalusia, there are many other parts of Spain that produce excellent quality olive oil, such as Extremadura, Castile-La Mancha, Catalonia, the Region of Valencia, Aragón, etc. This fact has resulted in olive oil tourism forming part of the country's wide-ranging tourism offer in recent years.
Many olive oil producers have created unqiue experiences in their own mills and in the areas surrounding them where you can discover all the secrets of the most acclaimed olive oil in the world.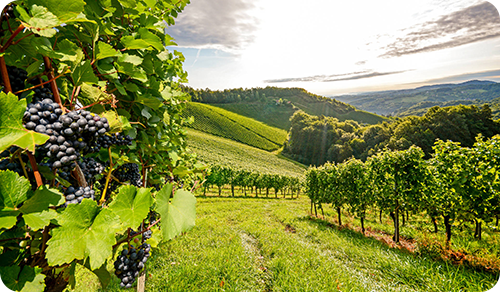 SPANISH WINE
These days, all 17 autonomous communities in Spain produce excellent wines, enjoyed by consumers all over the world.
For many years, wine lovers have enjoyed elegant Rioja's, full bodied Ribera del Duero's, crisp Verdejo's and refined sherry wines. It's easy to visit the big and famous wineries but what about the hidden gems of which there are many?
Join us and visit a small, bespoke winery, meet the owners and join them for lunch…. These are winemakers with a real love for their craft.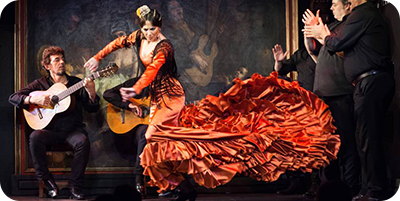 FLAMENCO
Flamenco is a form of popular artistic expression representing a long-standing tradition that appears on the UNESCO's list of Intangible Cultural Heritage of Humanity.
This art form combines vocal music, dance and musical accompaniment (called cante, baile and toque) rooted fundamentally in Andalusia and other regions like Murcia and Extremadura. This cultural expressive vehicle with two centuries of history (some experts have traced its origins to the 18th century, when its popularity began to grow) is the most emblematic of Andalusian folklore and the most renowned form of artistic expression in Spain. Flamenco has become a true identity for numerous communities, such as the gypsy ethnic group, where it is transmitted from generation to generation through dynasties of artists, families, flamenco clubs, numerous important festivals, schools and flamenco tablaos, whose numbers are growing each year.
Millions of people travel to Spain to watch flamenco. It's power of expression and passion captivates audiences endlessly….. But what lies behind that typical flamenco show….? Where was flamenco born and why and by whom? With our unique experiences, we attempt to answer some of those questions by bridging the gap between artist and audience.
Come with us and walk through one of the suburbs where flamenco was born, meet some of the flamenco artists and hear first hand about their life and experiences, maybe learn a few flamenco steps….
This is what we're about, introducing you to real people and immersing you in real experiences…